INTEGRATIVE/FUNCTIONAL MEDICAL CONSULTATIONS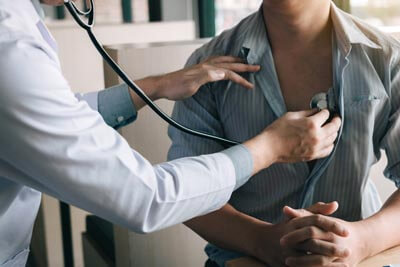 The Virginia Center for Health and Wellness specializes in weaving together traditional healing methods with modern medical therapies in a relaxing environment.
Your initial office visit will include a thorough review of your medical history and present state of health. In most cases, additional diagnostic testing will be ordered. It is necessary to submit all recent blood work and new patient history forms 48 hours prior to your first appointment.
In your follow-up visits, you will meet with either the physician or nurse practitioner. Laboratory and test results will be reviewed in detail since self-knowledge is the critical first step on your journey to wellness. A targeted integrative treatment plan tailored to your specific health care needs and preferences will be developed for you and implemented in a partnership between you and your providers at the Center.
REQUEST YOUR CONSULTATION TODAY!
To schedule your consultation with the top integrative and functional medicine doctor in Virginia, contact us online or call ☎ (703) 327-2434 today!
---
OUR ALDIE, VA LOCATION
The Virginia Center for Health & Wellness is a house up on the hill between Snickersville Turnpike and 50 West Vineyards.